Sharon Gabrielson, RN, MBA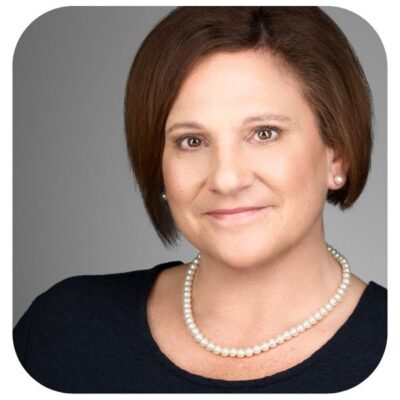 Sharon Gabrielson is a public and private board director, and advisor who leverages her background in leadership, governance, operations, business process engineering, and product commercialization to accelerate organizational growth and profitability. Her management and operational experience, as well as an understanding of finance, strategic growth planning, capital allocation, mergers and acquisitions, digital and technology transformation, workforce, and human resources issues are immediate contributors to the boards she serves on. An
accomplished business executive with more than 30 years of C suite experience in healthcare, Sharon started her profession as a registered nurse and then moved into operations and business leadership. Her consulting and business process engineering, and commercialization experience provides a unique addition to her clinical and operational foundation.
Sharon is the Founder and CEO of SRG Associates, a management and board advisory company formed in 2018. Prior to that she was most recently Corporate Chair, Global Business Solutions at Mayo Clinic, the $13B and first and largest integrated, not-for-profit medical group practice worldwide. She drove long term/short term growth – scaling revenue to $100M in just two years for this portfolio, which included development and distribution of digital and software tools that transformed health and wellness delivery to the consumer. Sharon led the formation of a $45B Chinese health services company as a joint venture Mayo Clinic and Hillhouse Capital. As an integrated solutions expert, she partners with technology companies from startups Fortune 100 companies to transform the way medical and wellness services are provided.
As Vice Chair for the Mayo Clinic Health System Administration, Sharon led administrative operations of twelve corporate entities and 72 clinics across 3 states, with $3B net operating revenue, while leading M&As, divestitures, and navigating federal and state regulatory requirements. She led the new governance and operating structure for Mayo Clinic in the Midwest, integrating community based primary care and destination specialty care. Utilizing innovative technology, she led the transformation of the company from in-person to virtual and digital care including telemedicine, virtual visits, e-icu, self- service portals, and remote monitoring at home.
Sharon advises Boards and CEOs on growth strategy, business models, change management, and go to market strategy. Sharon earned an MA in Health Administration and an MA in Management from Saint Mary's University and a BS in Nursing from Winona State University. She has published and presented internationally.