Dr. Vickie R. Driver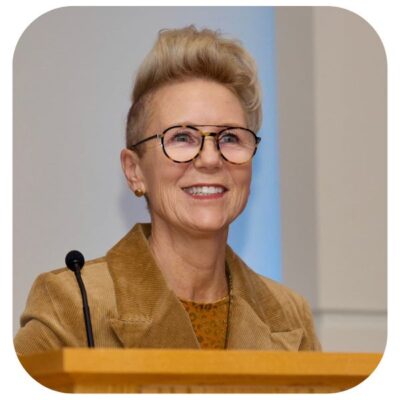 Dr Vickie R. Driver is System Wide Medical Director of the Wound Care and Hyperbaric Centers at INOVA Healthcare in the DC Metropolitan area and is Professor, University of Virginia, School of Medicine. She is also Fellow, Royal College of Physicians and Surgeons-Glasgow, PM and Inaugural Fellow, Assoc for the Advancement of Wound Care, FAAWC. Dr Driver has accepted the position as Chair, Board of Directors for the Wound Care Collaborative Community, an important collaboration with the FDA, CMS and the NIH and received a prestigious honor of receiving The Robert A. Warriner III, MD Memorial Award. She is Board Certified with American Board of Podiatric Surgeons and is a Fellow at the American College of Foot and Ankle Surgeons, licensed in VA, MA, and RI. Her career has a special emphasis on wound healing and limb preservation, and she is proud to be an outspoken ambassador for improving care to patients that face the burden of limb loss.
Dr. Driver is a former Professor of Surgery in the Department of Orthopedics at Brown University (Clinical) and Associate Professor of Surgery at Boston University. She currently serves as Honorary Visiting Professor at Cardiff University (UK) in the Department of Medicine and Professor at Barry University (USA). She proudly serves as a member of the Wound Healing Society (WHS) Board of Directors and as member Board of Directors for the Critical Limb Ischemia (CLI) Global Society and chairs the wound healing committee. She has recently completed her tenure as president for the Advancement of Wound Care Association (AAWC) and has served for 9 years on the Board of Directors.
She has successfully chaired an initiative to expand the wound healing clinical endpoints considered by FDA. She proposed a combined effort between the WHS and AAWC to develop the Wound-care Experts/FDA-Clinical Endpoints Project [WEF-CEP] to strategically identify clinically meaningful, evidence-based and patient-centered wound care endpoints that are relevant for clinical research and trials. The goal is to collaboratively work with the FDA to expand the list of acceptable primary endpoints, recognizing that new and innovative treatments, devices and drugs may not have complete healing as the focus. Furthermore, validated endpoints other than complete healing will promote improved clinical trial design and will reduce the time for discoveries to reach our patients. Over the past four years, through ongoing interaction with the FDA InterCenter Wound Healing Work Group [ICWHWG], the WEF-CEP team has conducted a wide reaching Clinician Survey with 628 participating wound care experts, completed an extensive literature review for 28 wound care endpoints using the FDA criteria for a validated endpoint, published the clinical survey results in WRR, is in process to publish the research phase results and is currently conducting a Patient Survey to augment the findings of the Clinician Survey. Formal collaboration with the FDA established to execute on the WEF CEP work is on-going.
As principle investigator, she has served on and initiated more than 70 important multi-center randomized clinical trials, as well as developed and supervised multiple research fellowship training programs. She has co-authored well over 150 publications and abstracts and is former Director, Translational Medicine at Novartis Institute for BioMedical Research.
Dr. Driver continues to be very involved in both clinical and translational research in the field of wound healing and limb preservation. She is dedicated to making a scientific contribution to both the understanding of the natural history of disease and the discovery of new therapies and diagnostics to advance the treatment of patients who suffer with wounds and are at risk of limb loss.